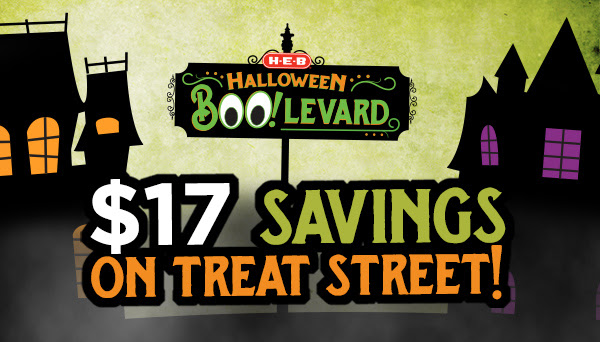 HEB just sent an email with these awesome Halloween Printable Coupons.
Check your email or print all from here. or click on individual links highlighted in blue below to print individually.
Coupons expire on 10/13/2015
These coupons will not be found in-store or on the Digital Coupons. You must print. 2 per computers.
$17 worth of Halloween Savings!
$5.00 off $5.00 or more in Halloween Costumes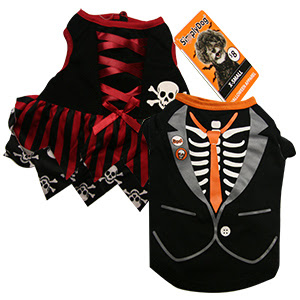 $3.00 off $3 or more in Pet Halloween Apparel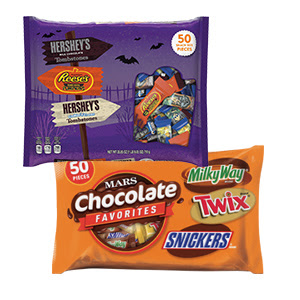 Buy ONE Halloween bagged candy, get ONE Free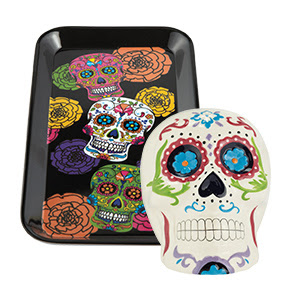 $4.00 off $8 or more, Dia de los Muertos Decor
Deal Idea:
Buy (2) Sunkist 2L $1ea.
Buy (4) Halloween Mars Candy Bags 18.8-19oz. $5.48ea.
Total $23.92
Use (2)
Buy ONE Halloween bagged candy, get ONE Free
Piggyback (1)

$2.00 off (3) Sunkist Soda or Mars Candy (this coupon will apply to 2 Mars Candy bags your are purchasing and not getting free and 2 2L Sunkist Sodas)
Pay $10.96 for all 6 items! It's like basically getting 2 Free 2L Sodas and 2 Free Mars Candy Bags!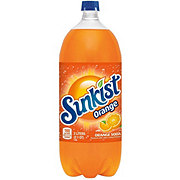 Cute Bumble Bee Costume for $8 and if you use the $5 HEB Printable you pay $3!
I found some peelies on several Halloween Candy bags at HEB. You can piggyback them on the HEB Printable.
If a peelie coupon says $2/2 Then you would use that one on 2 bags you purchase and 2 BOGO HEB Printables.
Cute Dog Halloween Costumes or Apparel for as low as $8
This is our dog Gizmo, he's a Chi-Weenie Dog. We got him this Football Dog Costume. It was $10 minus the $3 HEB Printable, we paid $7. Fits perfect on him.
I also found these cute Dia de los Muertos Decor and Table Top items. My total for all of these was $16.97
I used (2) $4 off any $8+ Dia de los Muertos Decor or Table Top items
Pay $8.97
They are so colorful!