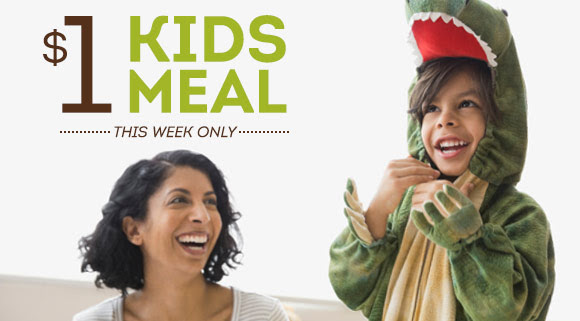 Olive Garden is offering Kids Meals at $1ea per adult entrees. Limit 2 per coupon. Kids 10 and under can enjoy any kids meal at just a buck!
Hurry because this deal ends Friday October 30th.
Grab the coupon at Olive Garden's Facebook Page here and you can print or show your server this coupon.
Here's a picture of my daughter Isabella at Olive Garden when she was 2. She was enjoying her pasta bowl relaxing her feet on the table. The things toddlers do!